CCTV Install in Maryport. One of Our Budget Systems
Supplied and fitted a CCTV System in Maryport, Cumbria. This is one of our budget CCTV kits. 2MP HD Cameras with recording and mobile phone app. Fitted to a standard 3 bed room residential property. Great little kit.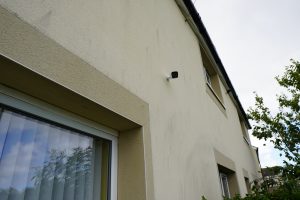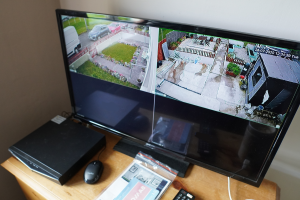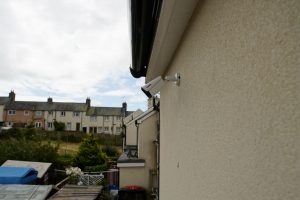 4g Broadband, Aerial Install with 2 internet Backups.  Load Balancing System. For Mission critical connections or super-fast rural offices or homes
Here we have a 3-internet connection router. We have a standard Fibre Internet connection via the telephone line, a 5-mile wireless internet connection coming from a friends house and a 4g mobile broadband sim card.  Each connection is on a unlimited data package. We have set this up to provide session-based load balancing. Which means, all of the 3 connections are bonded together to provide the customer with super high-speed broadband, upload and down and internet backup.
Setup into a 4 WAN load balancing router.  The 4g Aerial is capable of picking up either 2g, 3g or 4g mobile broadband connections.  The customer is in a very poor mobile broadband signal area, fitting the aerial made sure we could get 4g at an acceptable speed.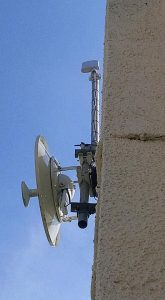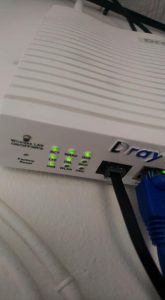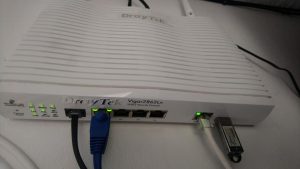 CCTV Supplied and Installed in Maryport
A, 5 IP Camera system, with a NVR recorder. The cameras are 5MP, providing high quality images back to the Network Video Recorder, connected to the customers TV. The customer can also view the Live Video and the Recordings via his mobile phone or tablet.  Hikvision Branded install.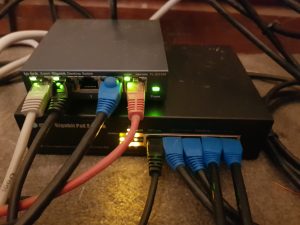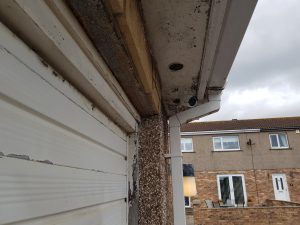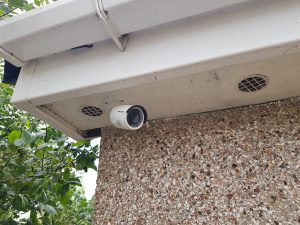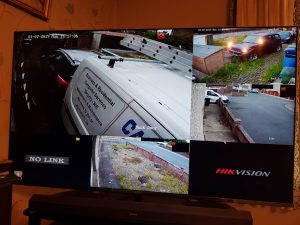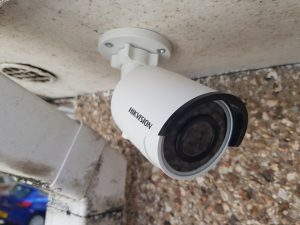 Farm Wireless / Wired Networking in Cockermouth
Supplied and Installed a full Farm Wireless Broadband System.
Customer is building a new farm robot system for automated cow / milk processing. We fitted a high powered professional wireless networking system to the farm houses current broadband. The customer has Fibre Broadband with a 4g mobile data backup. We supplied a failover system so that the internet will carry on with the fibre line went down.
We fitted 3 beams to the system, 2 of them in external barns, and one at the back of the main house.
This gives the customer full internet access within the main farm house and internet access in the cows shed and main farm offices. We fitted the farm offices Wi-Fi outdoors, to get coverage to the main yard too.
The whole system was setup, ready for expansion in the near future. We can add CCTV security cameras to each location as well as VoIP telephone systems.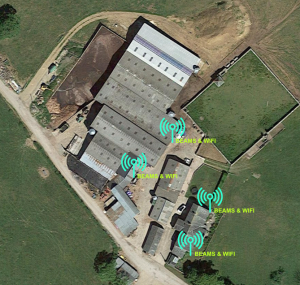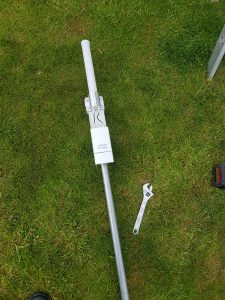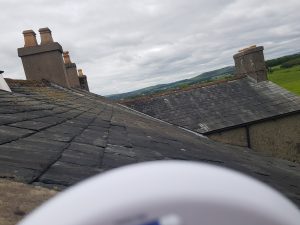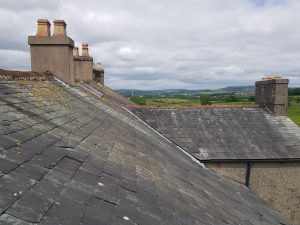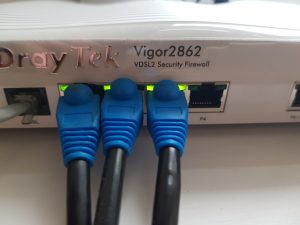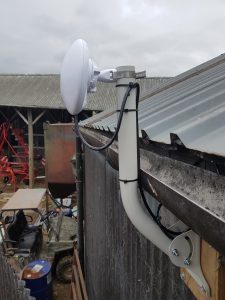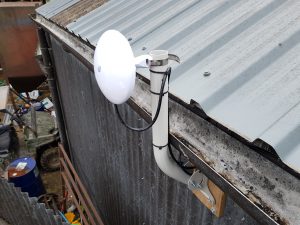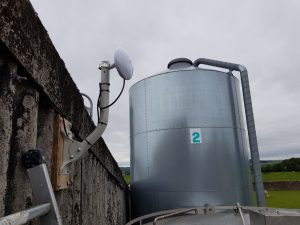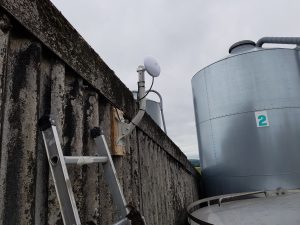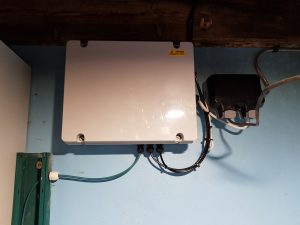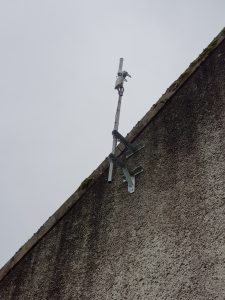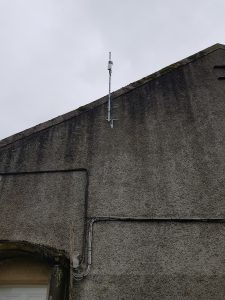 Wireless Broadband Extending on a Caravan Park in Cumbria
Called out to an exisiting wifi connection to a camping and caravan park in Cumbria. There was a dead spot near to the new caravans. We fitted a new beam and an outdoor wireless access point. Full signal for the new caravans, using 2.4ghz and 5ghz Wireless.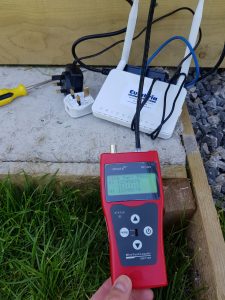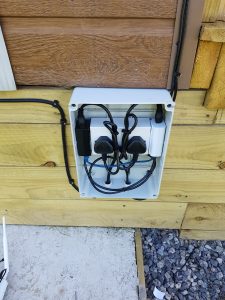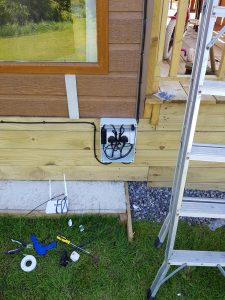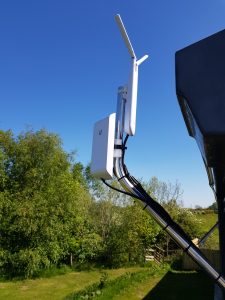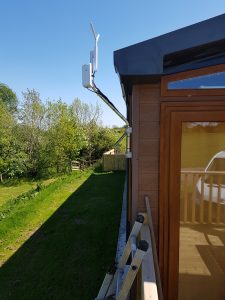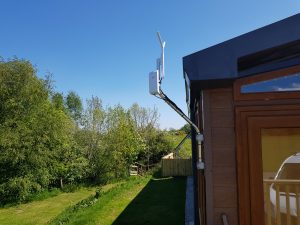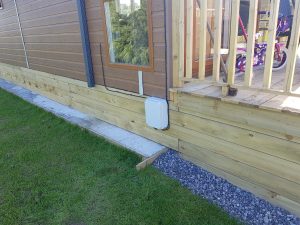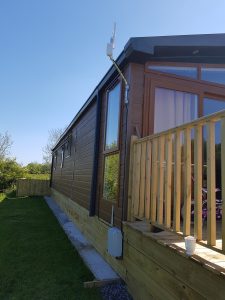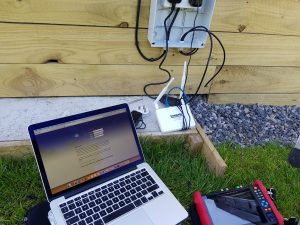 Customer had a Swan CCTV system. The old camera had blown off the wall. Our job was to replace it. Replaced, tested and working fine. Replaced with a Hikvision 2.0mp camera. A VERY cold day to be doing this! Here comes the snow….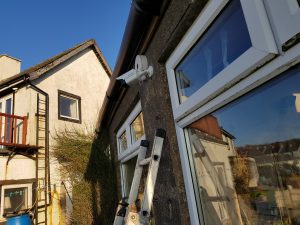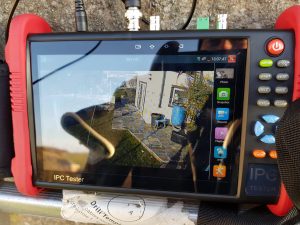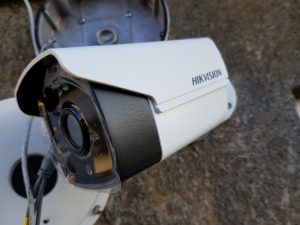 Extending Wifi into a large house in Cockermouth.
Full wifi coverage for a large house in Cockermouth. Customer couldn't get broadband into the living room and conservatory, we quoted and fitted a long rang wireless transmitter, fully managed by us. No mess no Fuss, we fitted the kit into the customers loft, we even moved the phone line into the loft to avoid holes.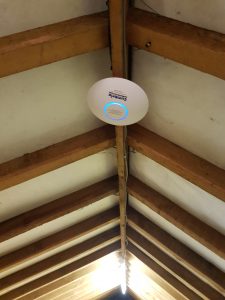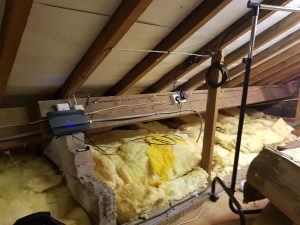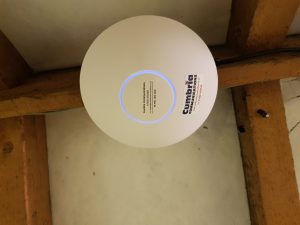 6x 2MP 1080p HD Cameras fitted with a 30M Infrared Lens fitted to a residential property in Maryport. 4 of the cameras were hardwired directly to the loft space, with the other 2 cameras configured to use point to point wireless networking, to avoid digging up the driveway for cables. Fitted a 8 Channel Network Video Recorder, with remote access to the system via their mobile phones. Also included a hard disk to store at least 1 weeks worth of video from all 6 cameras.
All fitted to a high standard, to avoid cables showing and keeping holes in walls to a minimum.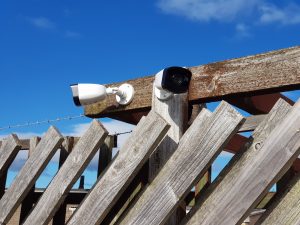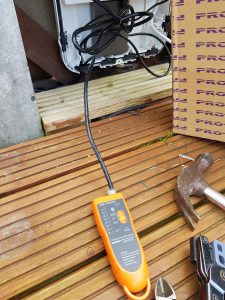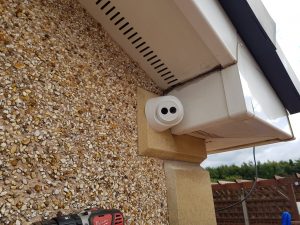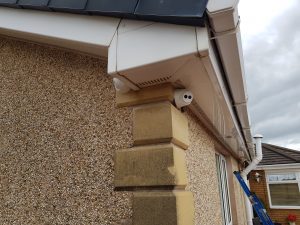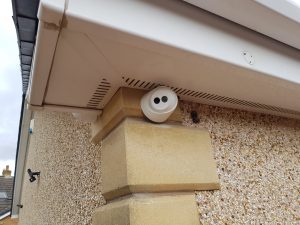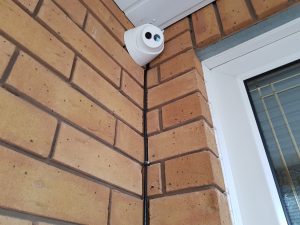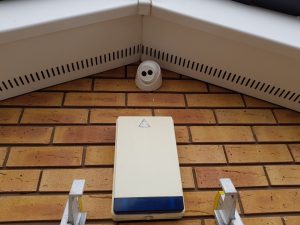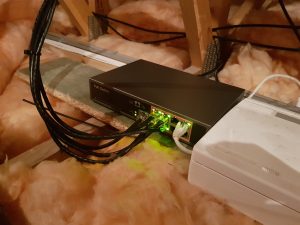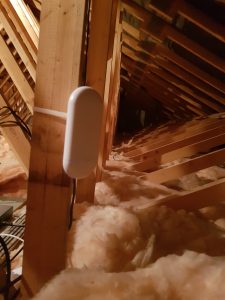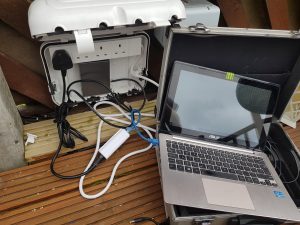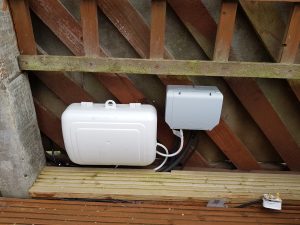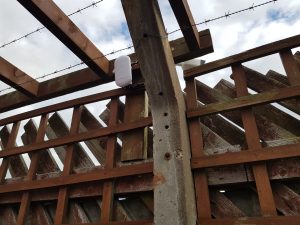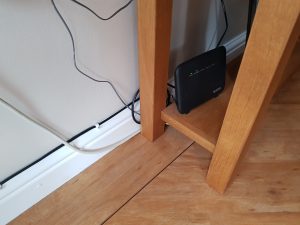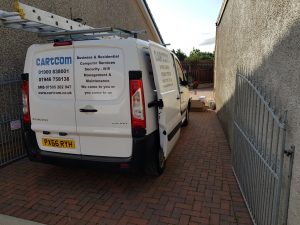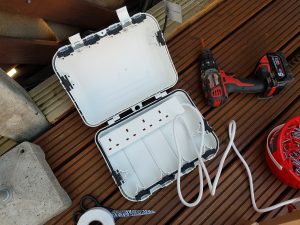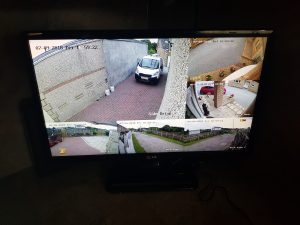 6 Camera CCTV Installed into a local car Garage in Maryport.
6x 4MP cameras with wide angles to cover all angles of the inside and outside of the garage. Configured to work with the business owners mobile phones, so they can remote view and be alerted of movement when the business is closed.
We supply CCTV in and around Maryport, Cumbria. Click the contact us for a free estimate.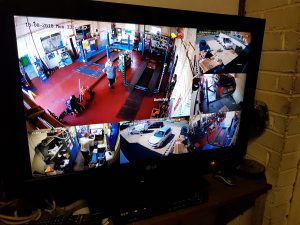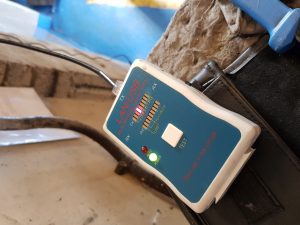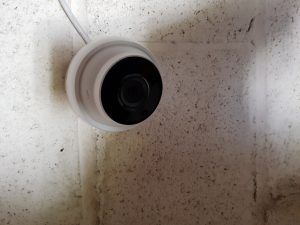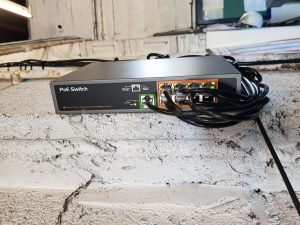 Wireless Broadband Extending to a Residential House in Crosby, Near Maryport
Supplied and fitted long-range / High Powered wireless access point to a customer's home in Crosby near Maryport, Cumbria.
Customer complained of poor internet signal in the conservatory and back-end of the house. On inspection we decided to fit the wi-fi access point to the outside, external wall. This was to avoid mess and holes inside the house. Doing this also gives the customer full wi-fi coverage in the garden.
Access point we fitted is centrally managed by us, making sure the device is always secure and up to date.