4G Broadband system supplied and installed in Caldbeck Cumbria
Customers current internet was only 6MB and was unreliable. We completed an onsite survey first (can be booked here)
We completed an onsite survey and found that we could supply this rural property with a decent 4G network. We fitted a 4G router with 2 managed unifi access points.  We achieved a connection speed at this house of 40mb download and around 20mb upload. Customer purchased their own sim card as they had a discount scheme available to them as they work for the nhs.
Site survey was paid for in advance. Because the customer accepted our estimate, we applied this back to their invoice as credit.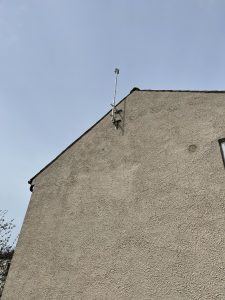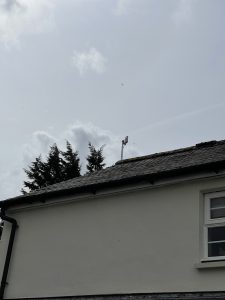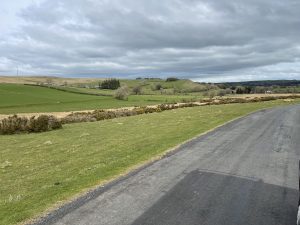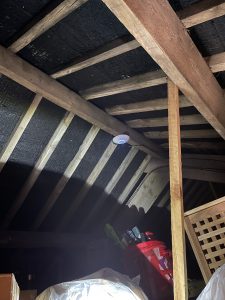 Pub / Club / Restaurant CCTV System Installed in High Harrington in Workington.
Fitted an 11 camera IP System to a PUB / Restaurant in High Harrington, Workington. Premises was still open whilst we were fitting the system, keeping customer disruption to a minimum. Zero mess, hiding all cables as much as we can. 11 IP Cameras fitted back to a 16 Channel NVR system, replacing an old and faulty system. With remote viewing.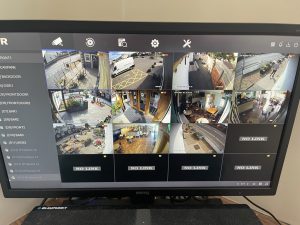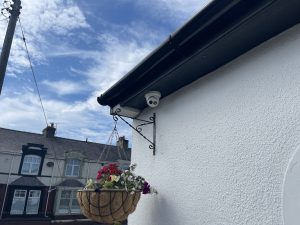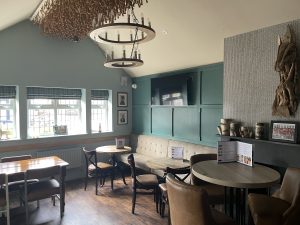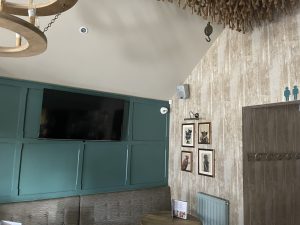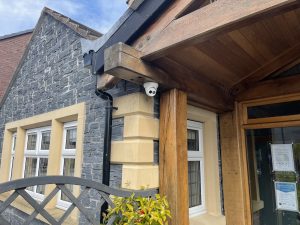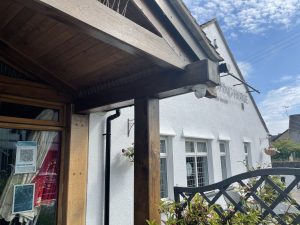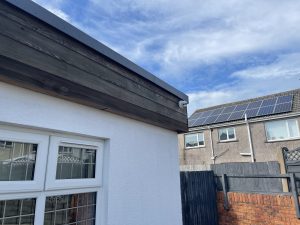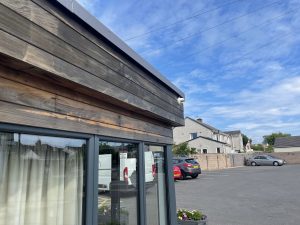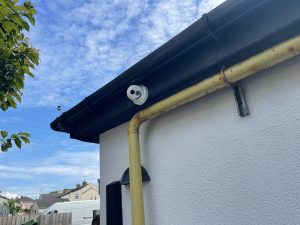 Faster 4G Broadband for a Rural Farm in Silloth Cumbria
Customer only had 0.5mb broadband connection from their current BT Phone line. Internet was unusable most times and kept cutting off.
We fitted a 4G Broadband system into the farm house with an outdoor mast for better signal.  With one mobile network we were able to achieve 70MB download and on another 15MB download, improving the internet connection to the farm house considerably.  We were able to provide an unlimited data SIM card for this project.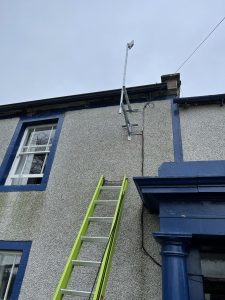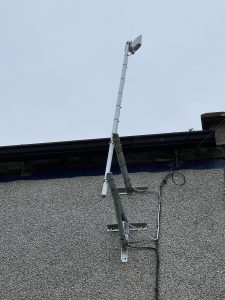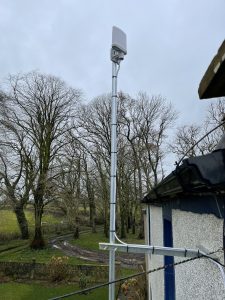 Temporary 4G Wifi Solution for a local cattle auction company in Carlisle Cumbria
We had a customer request to provide a solution for a local auction company. Allowing them to carry out live auctions on their customers farms. We provide a dual sim high quality mobile 4g wifi system. We had the option to provide a multi SIM card that covers the 4 big networks or provide 2 data sims for each network. Fully programmed and setup onsite. We also provided a easy adjust mast for the kit.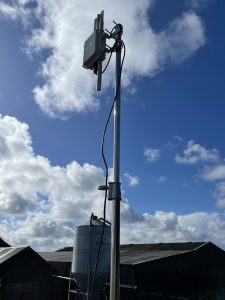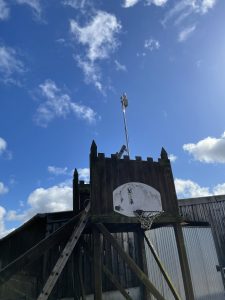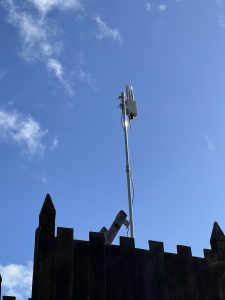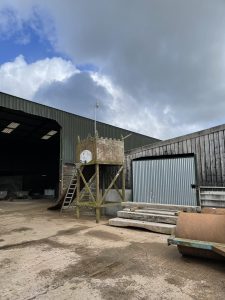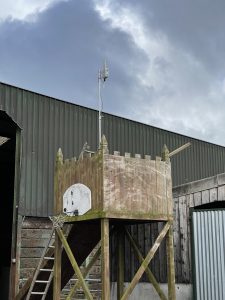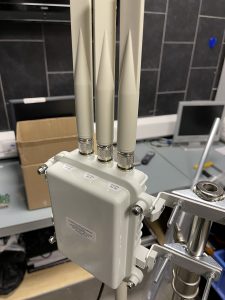 Care home Business Wifi System Installed Maryport
Fitted a reliable wifi system to a care home in Maryport. Customer needed a Guest network and private network. Customer thought they had to get another broadband line into the main house. This would of resulted in another phone line and broadband cost.
One broadband connection now extended to the main care home allowing a new computer system to be fitted by our sister company Cartcom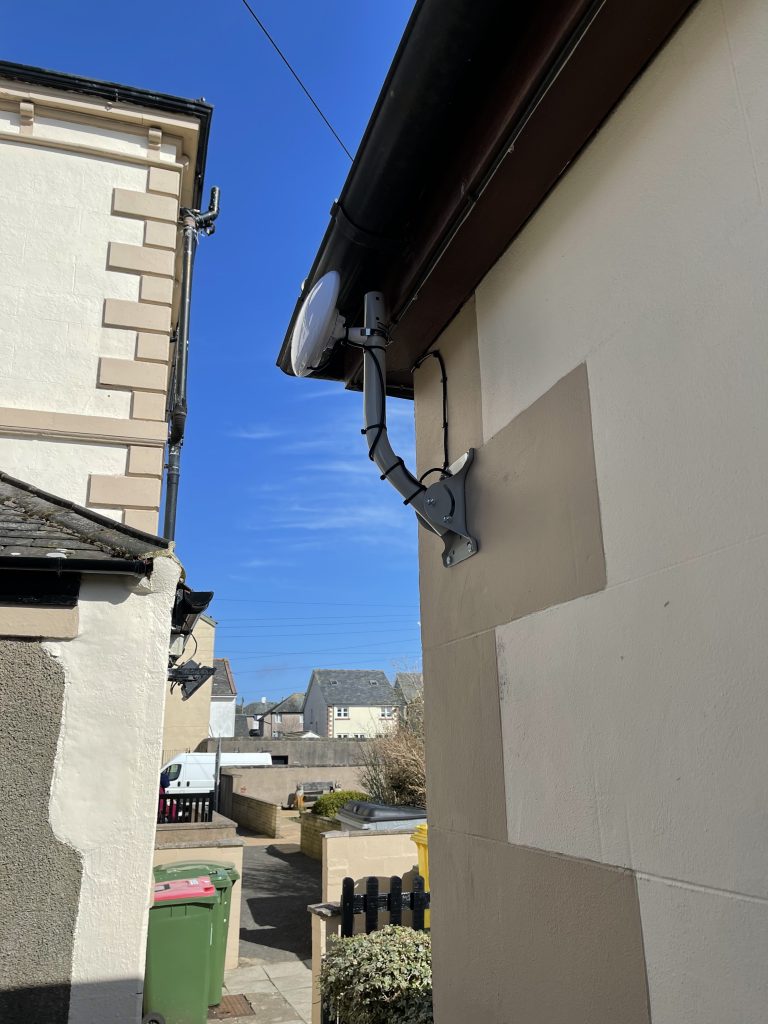 CCTV Install in Maryport. One of Our Budget Systems
Supplied and fitted a CCTV System in Maryport, Cumbria. This is one of our budget CCTV kits. 2MP HD Cameras with recording and mobile phone app. Fitted to a standard 3 bed room residential property. Great little kit.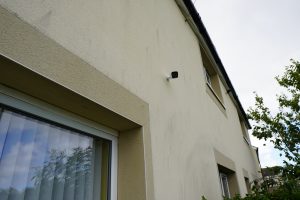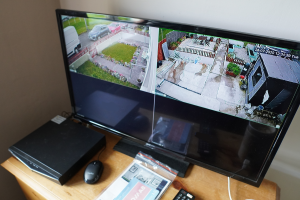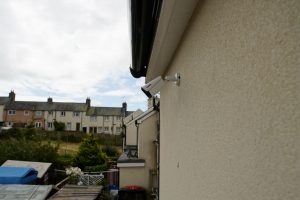 4g Broadband, Aerial Install with 2 internet Backups.  Load Balancing System. For Mission critical connections or super-fast rural offices or homes
Here we have a 3-internet connection router. We have a standard Fibre Internet connection via the telephone line, a 5-mile wireless internet connection coming from a friends house and a 4g mobile broadband sim card.  Each connection is on a unlimited data package. We have set this up to provide session-based load balancing. Which means, all of the 3 connections are bonded together to provide the customer with super high-speed broadband, upload and down and internet backup.
Setup into a 4 WAN load balancing router.  The 4g Aerial is capable of picking up either 2g, 3g or 4g mobile broadband connections.  The customer is in a very poor mobile broadband signal area, fitting the aerial made sure we could get 4g at an acceptable speed.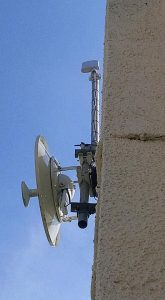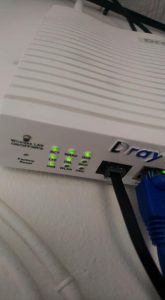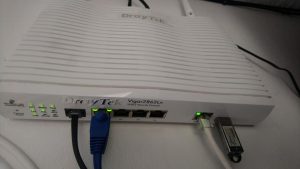 CCTV Supplied and Installed in Maryport
A, 5 IP Camera system, with a NVR recorder. The cameras are 5MP, providing high quality images back to the Network Video Recorder, connected to the customers TV. The customer can also view the Live Video and the Recordings via his mobile phone or tablet.  Hikvision Branded install.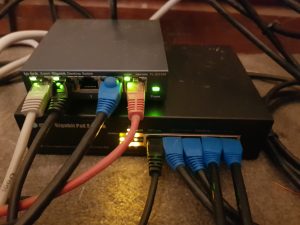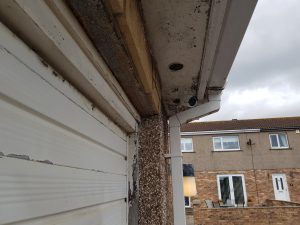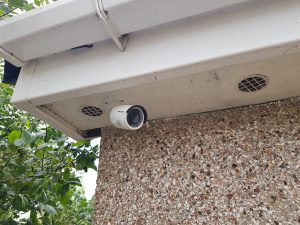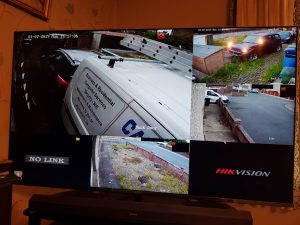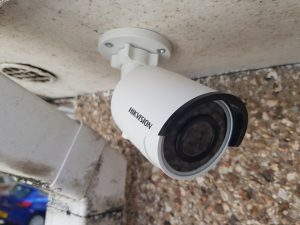 Farm Wireless / Wired Networking in Cockermouth
Supplied and Installed a full Farm Wireless Broadband System.
Customer is building a new farm robot system for automated cow / milk processing. We fitted a high powered professional wireless networking system to the farm houses current broadband. The customer has Fibre Broadband with a 4g mobile data backup. We supplied a failover system so that the internet will carry on with the fibre line went down.
We fitted 3 beams to the system, 2 of them in external barns, and one at the back of the main house.
This gives the customer full internet access within the main farm house and internet access in the cows shed and main farm offices. We fitted the farm offices Wi-Fi outdoors, to get coverage to the main yard too.
The whole system was setup, ready for expansion in the near future. We can add CCTV security cameras to each location as well as VoIP telephone systems.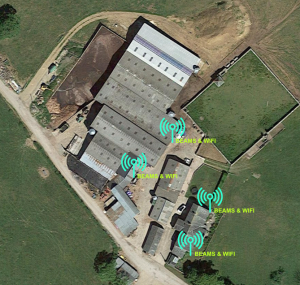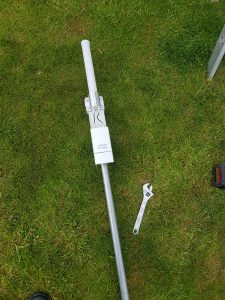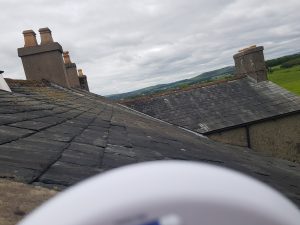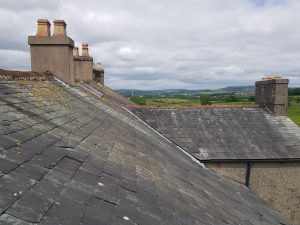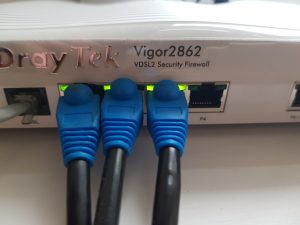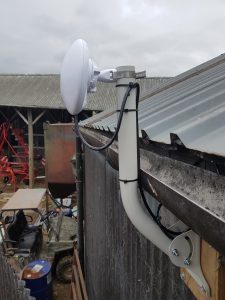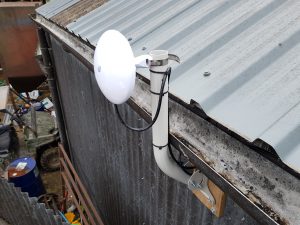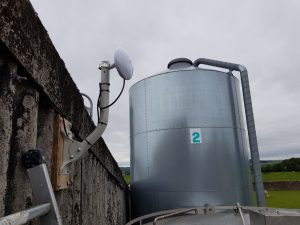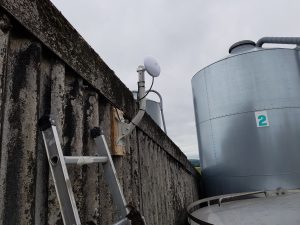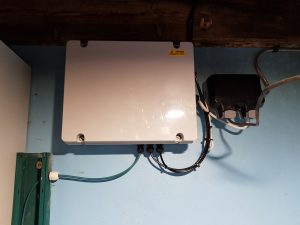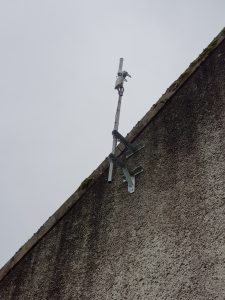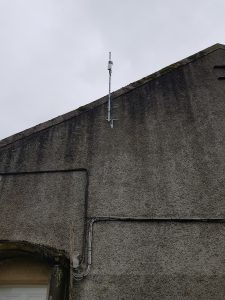 Wireless Broadband Extending on a Caravan Park in Cumbria
Called out to an exisiting wifi connection to a camping and caravan park in Cumbria. There was a dead spot near to the new caravans. We fitted a new beam and an outdoor wireless access point. Full signal for the new caravans, using 2.4ghz and 5ghz Wireless.